Team
Business management
Dr. Martina Manhartsberger
Managing director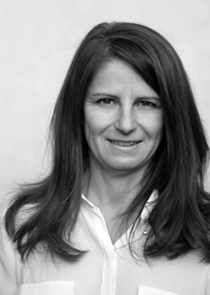 Dr. Martina Manhartsberger studied business informatics at the Vienna University of Technology (Technical University of Vienna) and got her Ph.D. for her dissertation work on WIZARD, a model based tool for modern user interfaces.
During her scientific career Dr. Manhartsberger published a number of scientific papers on user interface and usability issues. She is a regular seminar tutor for the Austrian Computer Society (OCG) and the Austrian Academy for Executives.In 1995 she founded "Interface Consult" and since then she advises well-known companies on questions in usabilty und conceptual design.
Mag. Norbert Zellhofer
Managing director

Master degree in psychology, several years of experience in the field of usability engineering course instructor. Lecturer at the university of applied sciences in Graz and Wr. Neustadt. Area of expertise: Styleguides, Accessibility, Eyetracking.
E-Mail: zellhofer[at]usability.at