Application Areas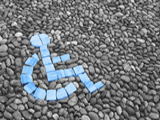 Interface Consult uses internationally accepted methods which are oriented on practical use to make systems user-friendly and usable. Our knowledge allows us to operate in many application areas:
Web-based systems (web, intranet, extranet):
creation of concepts and information architecture
usability testing of turnkey websites or prototypes including eye-tracking
competitor analysis
questionnaires and interviews
Software / GUI - Range:
Prototypes and concepts, as well as already published software, heuristic evaluations, focus groups in design phase, usability workshops, usability tests of icons and graphical layouts.
Mobile Devices (cell phone, PDA, Smartphone):
Evaluation of user interfaces / software, consultation during the planning period.
Automat / kiosk-systems:
Due to our mobile lab, devices such as ticket vending machines or point-of-information systems can be tested economicly on site.
Consumer electronics (video recorder, coffee machines, etc.):
We design user-friendly interface concepts or test and improve the usability.